Need a little glow? Vitamin C is a great addition to your skincare routine.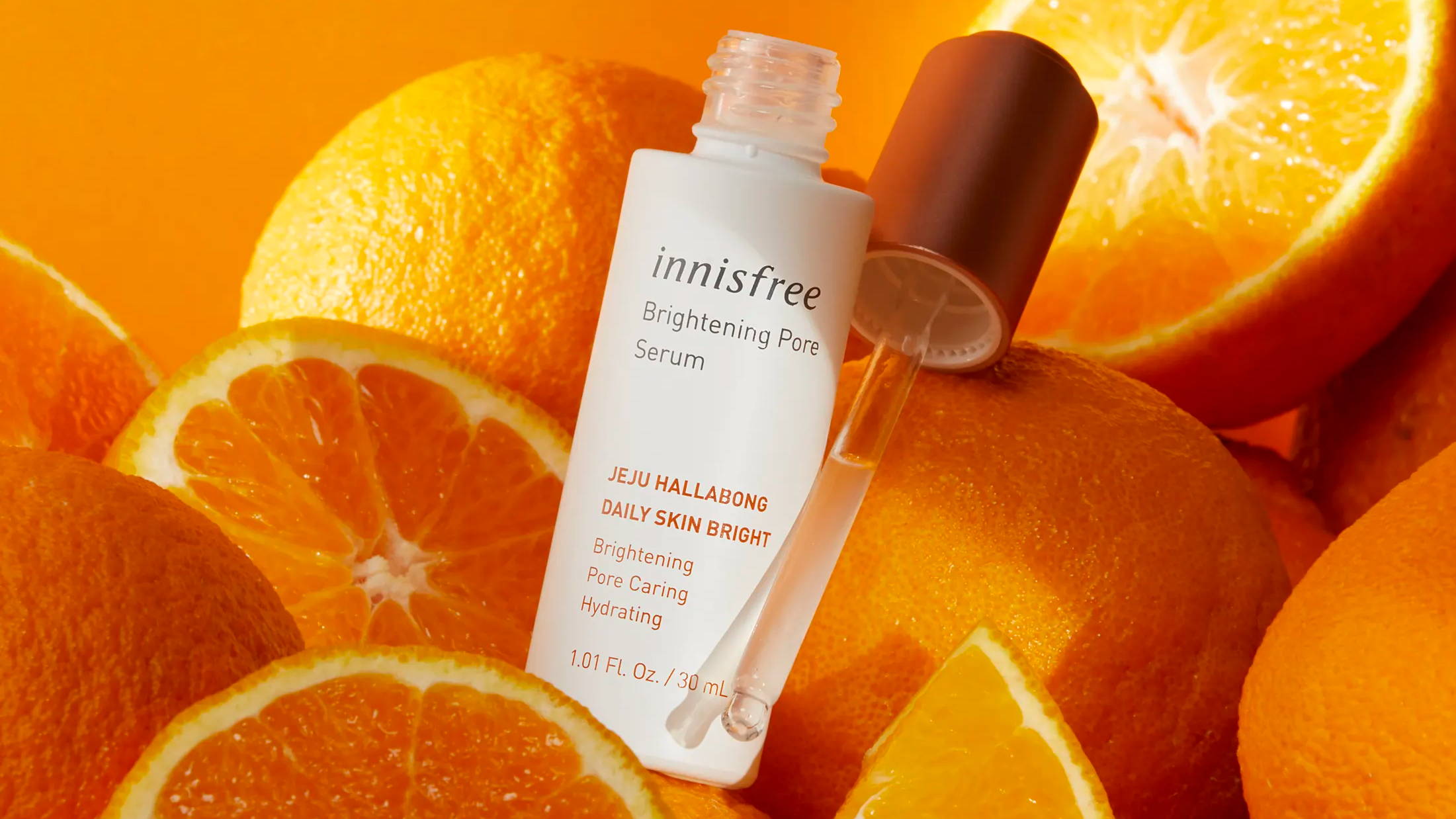 What is it? What does it do?
Vitamin C is a brightening active and powerful antioxidant that helps protect the skin from external aggressors that can ultimately lead to dullness and uneven skin tone. It's usually a very unstable ingredient and quick to oxidize – which is why Vitamin C-infused skincare products should be housed in opaque containers that can't be tampered by the sun!
Fun fact! Vitamin C in its original form (L-Ascorbic Acid) becomes oxidised and loses efficacy quickly with time. Its derivative, Ethyl Ascorbic Acid (EAE), delivers ultra-stable and long lasting benefits of Vitamin C without decrease of potency – and is usually the preferred alternative when used in skincare.
Vitamin C can be found naturally in a variety of fruits and vegetables – like Jeju Hallabong (Tangerines). This particular tangerine, native to Jeju Island, South Korea, is known to be super sweet and encased with a thick peel. It's also known for its rich Vitamin C content—4X as much in its peel than its fruit! Its peel also contains various bioflavonoids like hesperidin, which has amazing antioxidant properties.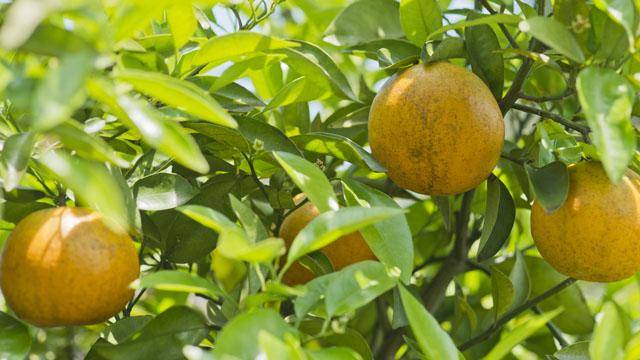 Loaded with Vitamin C rich Jeju Hallabong Peel Extract and a cocktail of Vitamin C derivatives; Niacinamide (Vitamin B3), Panthenol (Vitamin B5) and Hyaluronic Acid; this high-performance, daily brightening serum helps deliver a more radiant, hydrated glow without the stickiness.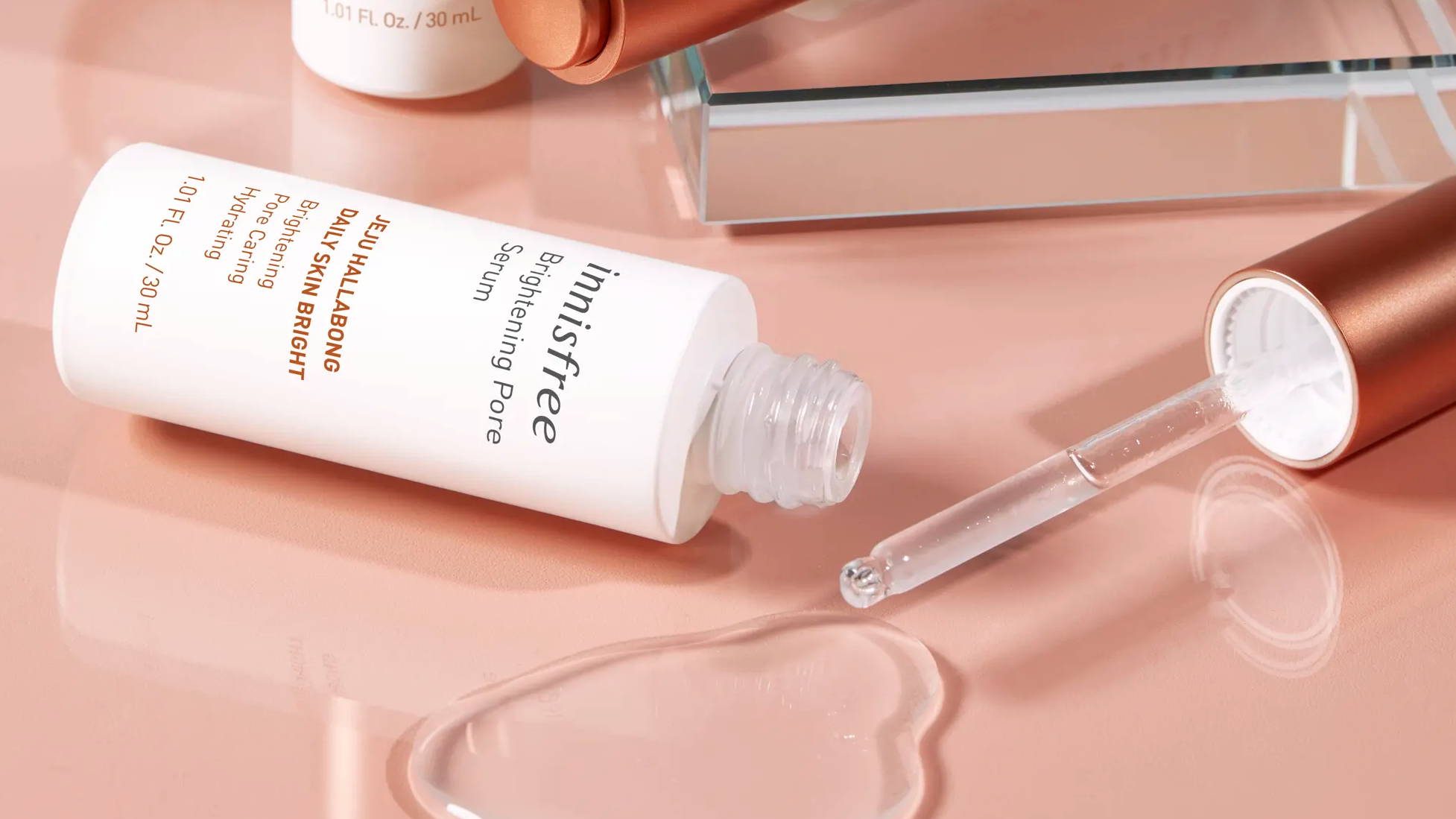 3 reasons to love the Brightening Pore Serum
1. Infused with real Jeju Hallabong extract!
innisfree's Brightening Pore Serum uses antioxidant-rich Jeju Hallabong extract for its ability to help visibly brighten, and improve the look of firmness and elasticity of the skin.
2. Vitamin C: Your glow-brighter ingredient BFF!
innisfree's Brightening Pore Serum is formulated with not only Vitamin C rich Jeju Hallabong extract, but also a Vitamin C derivative, Ethyl Ascorbic Acid, to help visibly brighten complexion and improve the look of dullness.

3. Low molecular Hyaluronic Acid: Hydrated skin is the foundation to achieving a glowing, dewy complexion.
Hyaluronic acid provides instant and long-lasting hydration, and is very highly compatible with our skin as it is already naturally produced by our body. It's essential for retaining hydration in our skin and body by holding on to large amounts of water, up to 1000x its own weight! innisfree's Brightening Pore Serum uses low molecular weight (smaller size) hyaluronic acids for better absorption.